Spedizionieri doganali dal 1952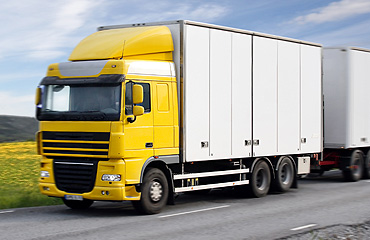 La GFC Pietraforte, fornisce servizi veloci, completi e sicuri, nel settore delle spedizioni internazionali, vantando un'esperienza consolidata di assistenza in ambito commerciale ed avvalendosi di una fitta rete di corrispondenti presso i principali aereoporti internazionali.
La qualità delle soluzioni proposte garantisce il pieno soddisfacimento delle necessità di natura logistica, espresse dal Cliente: efficienza e professionalità del personale, puntualità e regolarità del servizio.
Con oltre cinquant'anni di esperienza nel settore aereo, Filacchioni & Pietraforte è membro IATA ed è certificata per il trattamento dei Dangerous Good. La nostra organizzazione dispone di dichiaranti doganali diretti, iscritti all'Albo degli spedizionieri Doganali ed un ufficio operativo a Fiumicino, dedicato al totale espletamento e formalizzazione delle operazioni doganali, sia import che export per qualsiasi tipologia merceologica.
La Nostra organizzazione, avvalendosi della collaborazione di doganalisti esperti della normativa fiscale comunitaria, può svolgere in modo professionale questo servizio, compilazione, sottoscrizione, e presentazione telematica dei modelli INTRASTAT, garantendo inoltre la consulenza in materia tributaria per le operazioni intracomunitarie e l'assistenza nel corso di eventuali verifiche fiscali.
Il servizio che offriamo, ed i costi relativi, sono personalizzati in base alle esigenze della clientela che potrà in tal modo ridurre i tempi e i costi per le attività dedicate a questo adempimento evitando il rischio di incorrere in sanzioni.
La nostra storia
We faced a challenge from Greenpeace who wanted to be reassured about our commitment to sustainable usage of the prohibited product.
We voluntarily submitted our policies and procedures to the Committee for independent review and became the first manufacturer to be included in the Good Index.
We acquired several companies in a strategic move to enhance our position on the global market.
Our company acquired a US-based company with an innovative portfolio of products for use under supervision.
We extended our activities to include the field of specialized items meeting the world's increasing needs with a broad range of innovative products. The company is managed as a wholly-owned subsidiary with its own Board of Directors.
I punti di forza
Professionalità: vantiamo un'esperienza consolidata di assistenza in ambito commerciale e ci avvaliamo di una fitta rete di corrispondenti presso i principali aereoporti e porti internazionali.
L'Efficienza del personale, la puntualità e la regolarità del servizio, garantiscono il pieno soddisfacimento delle necessità espresse dal Cliente
Economicità dei servizi
Statistics
Modern vehicle fleet

---

Modern small trucks, trailers, road trains and many more.

Moderate prices

---

You won't find better prices anywhere on the market.

Innovative technologies

---

Up-to-date logistics software grants 100% transparency.

Corporate discounts

---

We provide flexible loyalty programs for large companies.
Our Goals
Our goal is to provide our clients with professional freight services that add value to the overall supply chain and assist our customers in the growth and success of their business with mutually beneficial results.
If you want a customized solution, we deliver global coverage, managed costs, and reliable project continuity. When choosing our company, you choose a long-lasting partner that will help you with success of your business.
Testimonials
Your service is often a source of inspiration. It simplifies our lives and makes usually complicated processes easy

Mark Johnson
Your service has really cut my working time by 80%. It gives me goosebumps thinking about all that extra time I have.

Eva Savits
Your company understands today's requirements, but that's not what makes you stand apart. You also understand today's business world and how to keep customers happy. That is why you win.

Bradley Grosh